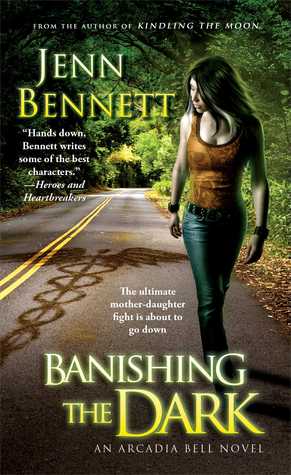 Banishing the Dark
by
Jenn Bennett
My rating:
5 of 5 stars
I've put off reading this book for ages because I just wasn't ready to finish this series. But, I couldn't put it off any longer... And as soon as I started, I was hooked.
Cady was beaten at the end of the third book so badly that she almost died. She also found out something unexpected... something that she is determined to 'forget' just so her psychotic mother can't get to it.
Yeah, that's cryptic but I don't want to give anything away. ;)
Anyway, Cady's past catches up with her and she can't run any longer. It's time to face her past, and with Lon by her side, she's determined to put the past behind her and face the future.
I really enjoyed this book. It's as good as the rest of the series and reaches a very satisfying end. I'm going to miss Cady, Lon, and Jupe.
View all my reviews