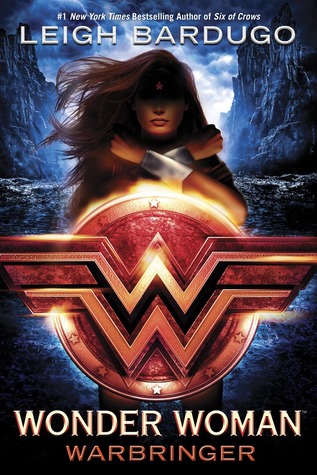 I'm a HUGE Wonder Woman fan. I've got a shrine full of WW collectibles. I used to love the show when I was a kid. I went to watch the movie twice because I loved it so much. My favourite mug is a WW one.
Yeah, I'm a fan.
So of course I was looking forward to reading a YA Wonder Woman story.
Diana is always trying to prove herself to her sisters. She might be the queen's daughter, but isn't really considered to be a true Amazon. That's why she enters a race, and is determined to win. Instead, she ends up witnessing a boat explosion and saves a young human girl.
She hides Alia in a cave, but having her is harming the island and making everyone sick. Plus, if she stays she'll end up dying.
When Diana finds out Alia is a Warbringer, she decides to get her off the island and sets off on an adventure to stop war from ravaging the world...
Okay. *takes a deep breath*
I have to be honest. I didn't love this book.
The writing is nice. Diana is great. I liked Theo and Nim. Alia's POV was okay. Actually, I would've liked it better if only Diana's POV was featured. I really disliked Jason. I didn't buy anything about him. Not his connection to Diana, his motivations, or the big reveal. Nope. Nothing.
It's a shame because I thought I would love this book, and I didn't. The story just didn't hook me in like I hoped. It just... I don't know. There was something missing.
Oh well. I'm still glad I read it.