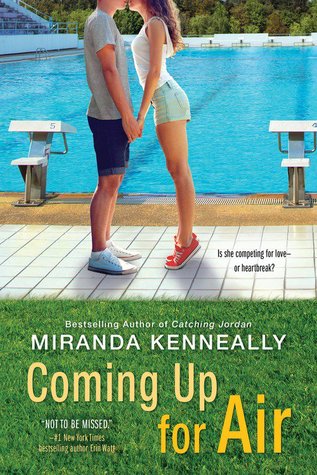 I've really enjoyed reading the Hundred Oaks series, so I was really excited about reading this one. But after finishing (and unfortunately skimming a bit), I'm actually sad this is the last one.
This installment turned out to be the one I enjoyed the least. :(
Although I (mostly) liked Maggie because she's so motivated and has personal goals, I just didn't like some of her odd motivations. I also didn't much like Levi. So, add those two things together with the fact that I found the swimming angle really boring, and... yeah. This was just okay for me.
It's such a shame that I couldn't connect with this story, especially since I read Defending Taylor a few weeks ago and absolutely adored it!
Also, I usually love the friends to lovers trope--which worked great for Jordan and Sam--but this one was missing something. I just didn't buy the love connection. The way they got together just didn't grab or convince me that these two fell in love. Oh well.
At least I enjoyed the epilogue. A lot more than Maggie's story, to be honest.