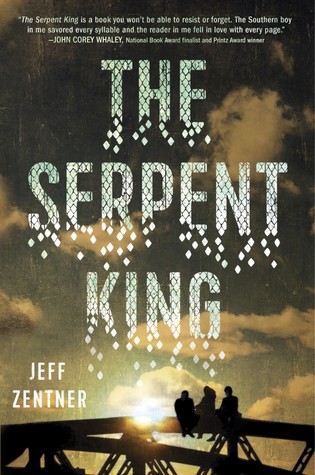 O.M.G!
This book is incredible. Amazing. Fantastic. Awesome. And just so, HUMAN. I swear, it captures just about every emotion in the three narrators. And makes the reader go through ALL THE FEELINGS. Every single one of them.
Seriously. It does.
Three very different kids live in a small backwards town that has a lot of shitty people in it. Dill is the son of a Pentecostal minister who uses poison and snakes as a way of preaching his 'religion'. Except, this very 'religious' man is now in jail, and has left his wife and son alone with a lot of debt and a reputation that virtually makes Dill a pariah. Lydia is a smart, ambitious, stubborn teenager. She doesn't take shit from anyone, has her own very successful fashion blog, and dreams about getting out of the small town she hates. Travis is a gentle giant. A big guy who is super nice and loves to read fantasy because his real life situation is so awful.
But, my description barely touches the surface. There's so much more to this story about friendship, loss, love, and finding hope even after hitting rock bottom.
The story is told in the POVs of Dill, Lydia and Travis. Each voice is unique. Each voice hooked me in. And all three kids are amazing. They felt so real, and were such beautiful people even though their hardships were sometimes terrible and sad and dripping with despair.
I started this book in the morning and was done before going to bed because I couldn't put it down. It's SO GOOD. But so sad. This is the kind of story that burrows its way so deeply into your heart that you feel everything. There are some uncomfortable themes, but they're all dealt with so honestly.
I absolutely adored Dill, Lydia and Travis. Adored them.
This book made me happy, made me LOL, made me angry, made me dare to hope, and then broke me with sadness. It truly is an amazing book that I'll never forget.