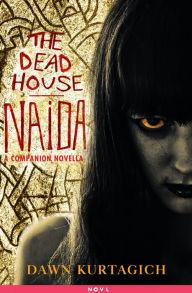 I really enjoyed
The Dead House
, so of course I wanted to read this novella.
The story takes place after the mysterious Elmbridge High School 'incident' that killed people and raised a lot of questions. This is what happened to Naida, following the events. After she cut her own tongue out! Yikes. But there's a very good (and creepy) reason why she did that. And via diary entries, found camera footage and notes, we get a little further insight into Naida's struggle. As well as what Kaitlyn really struggled with during her ordeal.
This is such a creepy little tale. It's dark and full of secrets. Secrets that are slowly revealed and lead the reader down a bunch of surreal corridors. Asides from the spooky factor, I also found Naida's fate to be quite sad. The sacrifice she's forced to make is so harsh. :(
I loved this story!