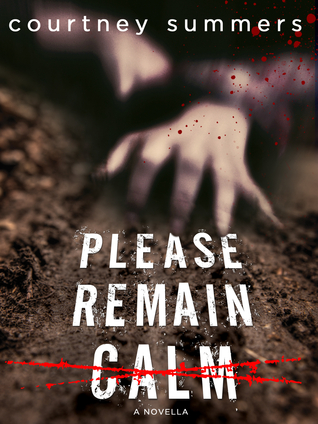 5 of 5 stars
Today I had a bit of a zombie-reading day. I read The Walking Dead #136 and then got stuck into this novella. :)
I LOVED This Is Not A Test, so I was looking forward to reading this one. Especially after my daughter read it and kept talking about the ending.
Sloane and Rhys are determined to reach Rayford because it's supposed to be safe, but the world they live in is dangerous and overrun by the dead. So they wind up losing each other. Rhys barely survives and is convinced he'll never see her again, but sometimes the pendulum swings from bad to good luck when you least expect it. Before screwing you up again.
The story is told by Rhys, and I have to admit that at first I missed Sloane's POV because Rhys was a little too abrupt. And even whiny. But that was when they were together. As soon as they're apart, his story really took off. The secondary characters in this novella were so interesting.
And like my daughter said: THAT ENDING. OMG. WTH? No. :(
It all came together very well. I really enjoyed this, and hope there's another one coming. I need to know what happens next.