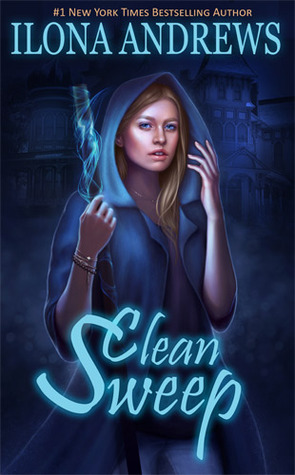 By the time I found out about this book, it was too late to read it online. So I was very excited when it was released as an eBook.
Dina is just an average girl running a nice B&B in small-town Texas. She has a cute Shih Tzu and is a good neighbour. Except, her one guest is an actual otherworldly lifetime visitor outrunning hideous crimes, and Dina happens to be an Innkeeper.
Inkeepers are connected to the house and land. They can wield magic and access other places. The inn can do some freaky stuff too.
When a vicious alien animal starts killing dogs and soon escalates to humans, Dina can't ignore what's going on around her. Even if it means stepping outside the safety of her inn's boundary. And with the help of a werewolf and a vampire, she might be able to help save the neighbourhood.
Sean—the werewolf—and Arland—the vampire—are as fascinating as Dina. All three characters have interesting backstories. I'm also curious about Caldenia. Oh, and the thing about her missing parents is so sad. Hope she gets some answers.
I really enjoyed this story and loved the way an urban fantasy situation was blended with science fiction. Very well done.