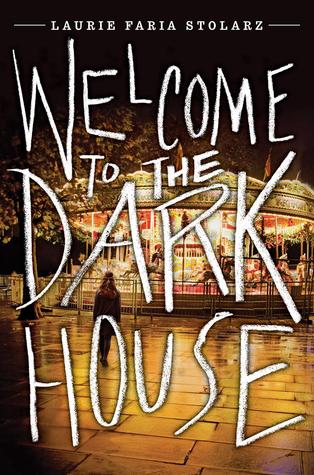 Wow. Wow. Wow!
I was looking for a super creepy, freaky, spooky story with a clever storyline... and I definitely found it in this fantastic book.
Seven kids enter an essay competition and win a weekend trip to meet a horror film director most of them idolise. But strange stuff starts to happen right away because one of the winners goes missing before the others even get a chance to meet her.
But when they enter the creepy abandoned amusement park, where they'll be forced to face their individual nightmares, everything falls apart.
OMG. I absolutely LOVED this book! The story, the way it's written, the twists and turns, the horror kudos--all of it. I picked it up this afternoon and finished it only hours later. It totally hooked me in and kept me turning the page until I reached the end.
At first I was concerned about the multiple POVs because it included so many--Ivy, Parker, Shayla, Natalie, Frankie & Garth--but it TOTALLY worked. Every voice was different. Each added to the story in its own way. And I got to know every character deeply enough to get attached to them. :(
Though I particularly liked Ivy and Parker.
I also thought that adding everyone's competition entry/essay in the epilogue was genius.
Loved this book. SO. MUCH.
Can't wait to read the next one...